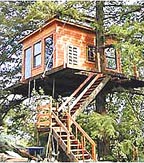 Casondra's Resume
MFA San Francisco State University,Conceptual and Information Arts
Bachelor of Arts, Art History. Minors in Art, English
University of Pittsburgh, Pittsburgh, PA: September, 1991-May 1993.
Pennsylvania State University, State College, PA: August, 1989-May, 1991.
Additional study at San Francisco Art Institute, 1995-1999; Film Arts Foundation, San Francisco, 1997; San Francisco State University Multi-Media Studies Program, 1996; Pittsburgh Dance Alloy, 1992-1994.
DIGITAL MEDIA & ART TEACHING (part-time)
New Mexico Highlands University; 2012-2013
Teaching History of Motion Pictures, intro to Videography, Web Production Workshop, Design for the Web, Visual Concepts, and Advanced Projects. Advising graduate students and advising the Media Club.
San Francisco Art Institute Extension Education; 2005
Designed the curriculum for, and taught, a 36-hour adult course, Digital Documentaries.
University of California, Berkeley; 2005-present, as needed
Designed the curriculum for, and teach, repeated 5-week sessions on how to use Final Cut Pro. Designed and taught teen video production intensive. Classes are offered through the Associated Students community learning program (ASUC).
JUST THINK, San Francisco; 2004-2005
Taught media literacy and digital media production to the middle school set, see: www.justthink.org
Bay Area Discovery Museum, Sausalito; 2003-2004
Developed curriculum for and ran the Digital Media Clubhouse, taught digital media to kids ages 6-10 and their parents.
MOCHA (Museum of Children's Art), Oakland; 1997
Taught painting, drawing, and sculpture to high school students.
Children's Art Express (Carnegie Museum of Art), Pittsburgh, PA; 1994
Assisted with the teaching of thematic art projects geared toward 5 and 7-9-year-olds.
RECENT ADMINISTRATIVE EMPLOYMENT
IBER, University of California, Berkeley; 2007-present, on leave 2012-2013 to teach
Web and Publications Coordinator
Maintain the web site for the Institute of Business and Economic Research
Design and/or maintain the web sites of IBER's 10 research centers
Assist with design and implementation of newsletter and fundraising materials
UC Berkeley, Center for Africa Studies: "Understanding the Horn of Africa" 2010-2012 & "Understanding Sudan" 2009 (part-time)
User Experience Designer
Visual, navigation, user interface, and graphic design for web projects funded by the U.S. Department of Education. These web portals are to serve researchers and educators. Worked with database coder and backend programmer.
Judah L Magnes Museum, Berkeley; 2005-2007
Executive Assistant
Served as liaison to the 29-member Board of Directors, which includes planning meetings and events, recording minutes
Served as liaison to consultants for capital campaign
Performed administrative duties for the Executive Director
Executed in-house graphics and digital video editing as needed
Center for Middle Eastern Studies, University of California, Berkeley; 2000-2002
Program Representative II for US Department of Education Center
Managed 2 undergraduate administrative assistants (whose duties includedpr for lecture series, database maintenance, reception, and other tasks as delegated)
Managed 3 research grant funds and grant distributions for faculty and graduate students
Oversaw all office operations, ordered and maintained computers and media equipment
Trained co-workers on Final Cut Pro 3 digital editing system, digital camera software, Berkeley Financial Systems software, etc.
Compiled and edited biannual newsletter
Wrote grant proposals, professional correspondence
Planned events such as conferences and receptions
Assisted in managing a budget of 8 accounts
Prepared Department of Education reports
Performed general billing and budgeting duties
HANG—voted the number one gallery in San Francisco by the people of the Bay, devoted to exhibiting local emerging artists; 1997-2000
Responsible for writing artists' biographies, interviews, providing content for the web site
Educated emerging collectors to further their appreciation of local artists
Oversaw inventory and database management using ArtSystems software
Wrote press releases
Organized events
CONFERENCE PRESENTATIONS
ECAI Hong Kong, 2010: Locative Media for Digital Heritage?
SIGGRAPH 2003: Reconstructing a Colossus of Ramses II from Laser Scan Data (with Kevin Cain and Philippe Martinez)
L'Association Pour La Sauvegarde du Ramesseum (2002): Reconstructing a Colossus of Ramses II from Laser Scan Data (With Kevin Cain and Philippe Martinez)
COLLABORATIVE DIGITAL TECHNOLOGY PROJECTS
"Remixing Catalhöyük," a Second Life project with UC Berkeley Archaeology
Participated in creating digital reconstruction of a Neolithic settlement in Turkey. The reconstruction is in Second Life, and therefore interactive and accessible on the internet. My role was to sort through archival video to place in the site, and to create an interpretive video piece from the archaeology department's archival footage and photos. This piece was shown in our virtual film festival, which was projected and attended within Second Life. It was titled "In Search of the Leopard's Spots," and it questioned the meaning of a mysterious and reoccurring leopard motif in the settlement. 2007.
INSIGHT (Cultural Heritage Organization)
Participating in creating digital reconstruction of Colossus of Ramses II and Tomb of Ramses II in Luxor, Egypt, in collaboration with The French Mission/CNRS (the Louvre); ongoing, began 2001.
SFMOMA--Multimedia Lab
Assisted with administrative and production tasks for educational programs; 1996
ARTS AWARDS
Bay Area Guardian, Arts Pick (for documentary video installation, Patricia Silver's Stories), 2003
Pennsylvania Governor's Awards (3, for art and literature), 1989
Butler County Arts Festival (first and second prizes), 1989
GROUP SHOWS & PERFORMANCES
Berkeley international Small Film Festival, Berkeley Art Center, 2006:
"Luxor-Qurna Diaries," A one projector, full-gallery version of the documentary video installation described below
SFSU MFA Show, San Francisco State University, 2005: "Luxor-Qurna Diaries," A 3-projector documentary video installation about my search for the ancient pharaoh Hatshepsut and how I found her in the people of Luxor, Egypt
Underfoot, StartSOMA Gallery; San Francisco, CA 2004:
"A-Bomb Explosions" and "V2 Fuses 1,2," Experimental documentaries
Annual Stillwell Show, San Francisco Sate University, 2003:
"Patricia Silver's Stories," A documentary video installation about a local woman's harrowing experiences during the McCarthy Era
Cell/Crucible Steel Gallery; San Francisco, CA 2002
ProArts Gallery; Oakland, CA, 2001
Bing Gallery; Oakland, CA, 2000
Café Francisco, 1995 & 1996: performances "Starfish" and "Affected"
San Francisco Art Institute, 1995: "Starfish" and "Snake Charmed"
The Turmoil Room (an artist run space); Pittsburgh, PA, 1993
Penn State Juried Exhibition; State College, PA, 1991
Butler County Arts Festival; Butler, PA 1989
FILM/THEATRE PRODUCTION EXPERIENCE
Berkeley Repertory Theatre; Properties Artisan—2000, 2002
A Man in Love, Alchemy Productions (a surrealist short); Scenic Painting—1997
Left of Center, Under Pressure Productions (feature length film); Scenic Painting—1997
Orphan of the Airways, Bunyan Productions (NEA Grant awarded feature length film); Scenic Painting—1996
Three River's Shakespeare Festival; Costuming Assistant, 1991-1993
COMPUTER SKILLS
Office: Word, Excel, Access, Power Point, Page Maker, various database
Web Authoring: Dreamweaver, Director, XHTML, CSS
2D: Photoshop, some Illustrator, Image Ready
3D: Lightwave, some Maya, Scanalyze, GSI, Paraform
Digital Video Editing: Final Cut Pro, Premiere, Microsoft Filmmaker
ADVISORY BOARDS
LUNAFEST, 2007-present
A film festival of work by, for and about women, sponsored by Clif Bar and the Breast Cancer Fund
INSIGHT (Board Liaison),
Digital media in the service of archaeology and heritage. Involved since 2000.