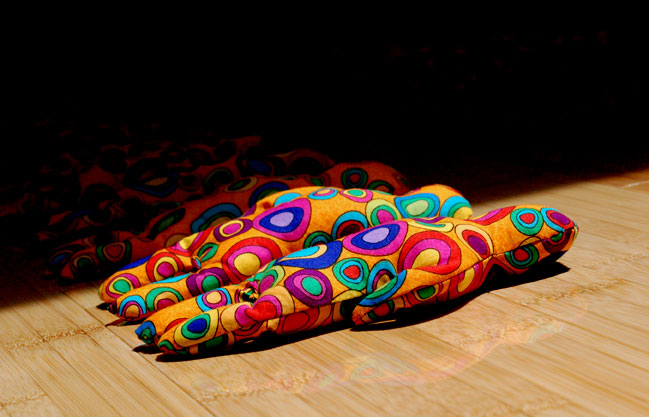 Casondra Sobieralski's work seeks to reclaim and refocus on women's history and archaeology, particularly that of the Near East, Medieval Europe, and the American Pioneer West. She also casts a lens on her-story in the making, exploring themes of gender socialization, embodiment, contradictions among feminisms, nonduality, globalization, and mapping through time and across geography.
Her creativity is channeled into documentary video installations, web work, dance, yoga, running, community ritual work, nonlinear narratives, and spatial storytelling. It used to be channeled into chasing and pouncing on boys a lot, too, but now she is too busy.
Casondra is glad to have grown up with Isis, Ishtar, Laura Ingalls, Kristi McNickel, athletes and astronauts as role models instead of Brittany Spears and Paris Hilton like many of today's young girls, whose brains and bodies seem to be under the remote control of corporations. If she could wave a magic wand and make one person on Earth disappear, it would be Ann Coulter. If she had $50 to take one person of her choice to a really nice lunch, it would be Amy Goodman of Democracy Now. --or Mom.
The link to Casondra's home page is: http://www.pelefire.com/splash2005/pages/menus/