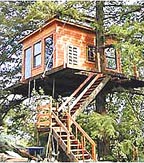 Video/Installation Work 2002
Califor-ni-a HO! (no YouTube link--stills only)
Californ-i-a Ho! Shines the spotlight on 4 amazing women from the California Gold Rush era. Jenny Wimmer figured out that the nugget found at Sutter's Mill was indeed gold. Helen Carpenter left a rich, imagistic diary of her overland journey from New England to Grass Valley, California. Lola Montez was a wild free spirit who left quite a legacy in the neighboring Sierra Foothill town of Nevada City. Mary Ballou was an African American woman asserting her independence by homesteading on her own.
Running time 12 minutes.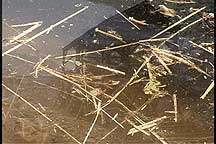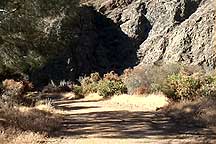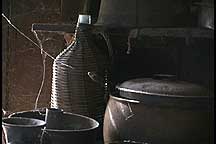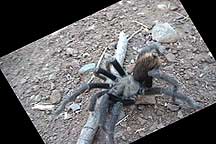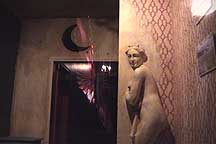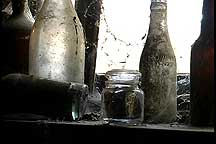 Destruction du Monde (no YouTube link-stills only)
Here are stills from an animation that compares George Bush to a blood-thirsty Hathor in an updated version of the ancient Egyptian myth called The Destruction of the World. In the myth, the all-powerful sun god Ra believes that enemies in the hills are plotting to kill him. He sends his daughter Hathor, in the guise of her sister-lion goddess Selkmet, to hunt them out and kill them. In California we all know that once lions get a taste for human blood they want more. Hathor cannot stop killing to get it. So Ra dies beer to look like blood and Hathor is tricked into slurping it up. She becomes pacified. In my detourned version, oil replaces blood.