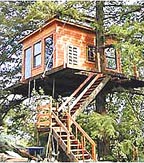 Websites as Art/Documentation
2019
(also listed under video/sound/installation)

This experimental documentary sound art piece explores the interplay of the materiality of World War II bunkers, the materiality of atmosphere, and the phenomenology of interior states. It was inspired by Gernot Böhme's The Aesthetics of Atmospheres. Böhme is a German philosopher who is concerned with multisensory perception and aesthetics, particularly as this applies to architecture and urban design. He writes about the "ontologically slippery" position of atmosphere. Böhme questions: What is atmosphere's "being-ness" given its integrated nature, which is partly about "objective," material states and partly about "subjective," internal, phenomenological perceptions of space, time, and place?
2018
(also listed under video/sound/installation)
PLEASE NOTE: Only Chrome and Firefox browsers support viewing 360-video as such.
In the summer of 2017, I took my first trip to Timna Park in the Negev, Israel. At Timna, ancient Egyptians mined copper during the reign of five pharoahs, starting with Seti I (reigned 1290-1279 b.c.e). After the Egyptians, Midianites mined, but my tour focuses on the Egyptian miners and their worship of the goddess Hathor. The laborers esteemed Hathor because, in her guise as Goddess of the Mountain, they believed she offered her protection. However, Hathor is more commonly known as a goddess of music, motherhood, sensuality, sexuality, and beer. She was a good-time goddess, as the Egyptians believed in pleasure and happiness as forms of worship. If you were not happy, it showed dissatisfaction with what the deities were providing for you. At Timna, I captured photographs, video, and 360 video to try to get closer to this history. I also experimented with capturing audio at archaeology sites using a sistrum, a percussion instrument sacred to the priestesses and musicians of Hathor. I am interested in two primary questions about Timna: 1) What was the role of women at the mining camps? 2) Can we learn anything about Timna sites, or how people used them, by paying attention to acoustics?
2008
http://www.pelefire.com/senecafalls/
This is a project web site for a video installation, which will debut at the Women's Rights National Historic Park in upstate New York over Labor Day Weekend, 2008. Be sure to check the "Production Photos" page of the attached wiki. This site is still changing and growing as the project evolves.
2006
New York Times Data Mapping Project
http://www.pelefire.com/nytimes/
This site is both documentation of an installation and a piece itself. I mapped the headlines for the New York times for a month because it seemed there were not very many written by female journalists. Then I created a unique data visualization for the information via soft sculpture.
2005
http://www.pelefire.com/luxor_qurna_diaries/
This site is also both documentation of a piece--a 3-projector video installation--and a piece itself. It has some large videos, so you may have trouble if you do not have a very powerful web connection. (DVDs are available by request.) However, anyone can see the page documenting the first installation of the videos; that page is comprised of still images.
2004
This site was created for an academic presentation instead of reading a dry paper. I think it is a fun site.
I created this piece for my sister. I felt so frustrated that, along with so many other elements of the feminist backlash of the Bush administration (like losing over 450 legal rights), ridiculous, sexist wedding traditions were creeping back into the mainstream. --or maybe they never went away in the first place, and the weddings I had attended for the 10 years prior to this point were more progressive!
http://www.pelefire.com/william_blake_narrative/pages/
I have a very special relationship with William Blake. For 5 years that I lived in San Francisco in the late 1990s, every time I started feeling utterly hopeless about ever having success as an artist, every time I would think it was time to throw in the towel and get "practicle," I would see this mysterious man who looked like Blake. (William Blake was an 18th-19th century Romantic word-and-image artist. Some credit him with being the first, or proto, hypertext writer. )
2003
http://www.pelefire.com/egypt_narrative_site7/pages
I made this trip to explore my emotional and social experiences during my first trip to Egypt. This site was created before Firefox and before pop-up blockers. So please allow pop-ups, and you may have better luck with Internet Explorer. This piece has sound, so please have your speakers on.
http://www.pelefire.com/angry_womyn_awards/pages/
This piece was created to honor women and men with a high degree of respect for women and for gender equity, and to cast a harsh light on some of those who do not. The site also serves to link to resources for various issues, like self-defense. My apologies of half of the links are dead at this point.
http://www.pelefire.com/doyouseewhatisee/pages/
This documents an experiment that sought to understand verbal and nonverbal, maybe even telepathic, communication. Participants tried to draw each other's dreams according to descriptions. How close did they come to matching what the dreamer saw in his/her head?
Ongoing
http://casondrasadventures.blogspot.com/
Follow me through California and elsewhere, just for fun.