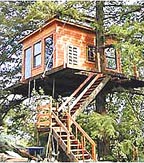 Video/Installation Work 2010
I created this video version of a classic fable for the Center for African Studies at University of California at Berkeley. It is in four versions:
English with English subtitles
English with Tagrignya subtitles
Tagrignya with English subtitles
Tagrignya with Tagrignya subtitles
Click any of the four to see that version on YouTube.
Special thanks to Solomon Tsehaye and Issayas Tesfamarian for their translation work and Yonas Ghirmay for use of his music.